We've Got You Covered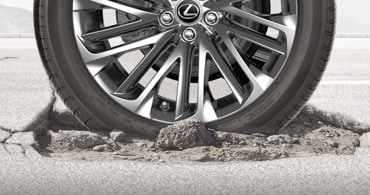 New tires and wheels are an investment. Road hazard coverage protects that investment by helping cover the cost to replace a damaged tire. And, unlike other tire stores that charge for the coverage, the Lexus Tire Center includes it on all eligible tire purchases.
Tread Comfortably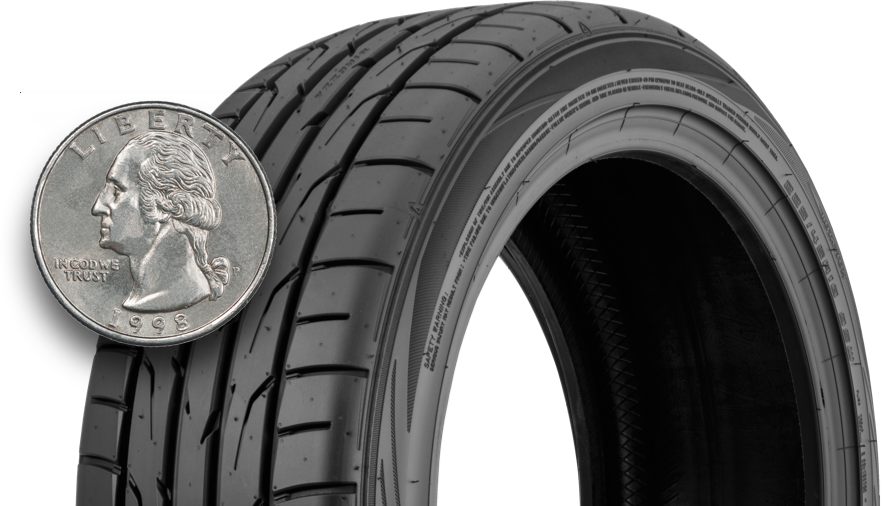 You can measure the tread on your tires in as much time as it takes to get in and start your Lexus. See for yourself. Simply grab a quarter and find the grooves that go around your tire. Turn Washington upside down and insert him headfirst into a groove. If you see the top of his head, it's time for new tires.
Visit your Lexus dealer for a complimentary inspection from our certified tire export today!